Affiliate Program

PARTNER WITH THE AMERICAN HUNTING LEASE ASSOCIATION
The American Hunting Lease Association is the only organization dedicated to the hunting lease arrangement and the tools hunters and landowners need to properly create a hunting lease that leads to a healthy, mutually beneficial relationship.
Our affordable hunting lease liability insurance policy has quickly become the preferred option of over 5000 hunt clubs across the country! Every day new hunt clubs and landowners find us and decide to take advantage of our expertise, affordable prices and quick process. That's where you come in. We will pay you to drive more traffic to us!
Our affiliate network has grown tremendously on the efforts of people from all walks of life. Insurance agents, web hosts, social media influencers and even youth sports clubs.
We have done all of the legwork for you including creating banners, print ads and we are willing to create native ads or banners for you.
---
HOW OUR PROGRAM WORKS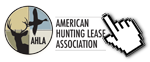 | | |
| --- | --- |
| 1. | A potential buyer clicks on the banner on your website and gets redirected to our site with your affiliate ID. |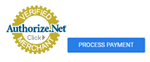 | | |
| --- | --- |
| 2. | When they purchase hunting lease insurance through our website you'll be tagged as the referring affiliate! |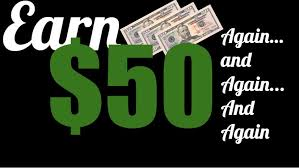 | | |
| --- | --- |
| 3. | We pay a $50 fee for every referral that comes from your site! Every year that policy renews, you get another $50! |
---
INTRODUCING GUIDES & OUTFITTERS INSURANCE AFFILIATE PROGRAM
We have taken our popular Master Policy approach and applied it to one of the fastest growing segments of the hunting and fishing industries, professional guides and outfitters.
Over the last several years, professional guides and outfitters have called and emailed us practically begging for a program that makes liability insurance affordable and a purchase process that accommodates their needs. Of course, any company could reduce coverage limits to the bare necessities and charge less, but it's the coverages that are important.
In a time in our sports history when we are losing hunter numbers, it is imperative that organizations like the AHLA work closely with insurance agents, web hosts and others to make it easier and more cost-effective to take Americans hunting!
As an AHLA affiliate, you will receive a referral fee of $50 for referring any traffic to us that purchases a Guides and Outfitters membership with policy. You will receive the same $50 fee every time that Guide or Outfitter renews their membership! All for simply referring the traffic/client to the AHLA!
---
Sign Up Now
Do you have customers or even friends and family that have a hunting lease? Do you run a business or have contacts that may be interested in AHLA's risk management program? Use our eye-catching banners (below) to generate revenue while you save your hunting friends money.
Banner Examples
Hunting Lease Insurance:
160 x 60: 1 2 3 4 | 728 x 90: 1 2 3 4
Guides & Outfitters Insurance:
160 x 60: 1 2 | 728 x 90: 1 2 3
*Banners are subject to change at any time without notice
"Working with AHLA has saved me time, resources and has added to my bottom line. Besides the ease of doing business, the resources AHLA offers to its members is the first of its kind. The ALHA is an organization that supports its members with as much info as they can supply and backs them by a solid insurance program that gives the members peace of mind."
Scott Wilson, Best Shot Insurance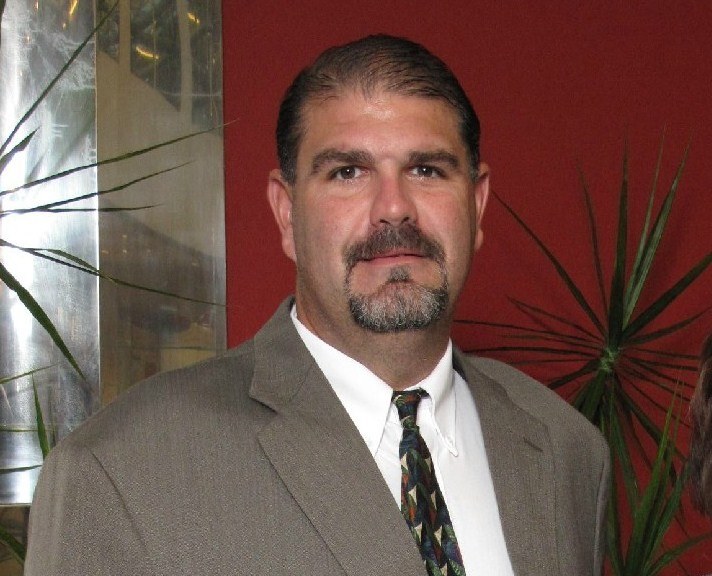 ---
ADDITIONAL BENEFITS OF THE AMERICAN HUNTING LEASE ASSOCIATION AFFILIATE PROGRAM
You'll receive our quarterly newsletter that keeps you up-to-date on the happenings of the hunting lease industry!

You don't have to be an insurance agent to be an affiliate! If you have connections to people who need lease insurance, you're set!
Did we mention residual referral fees? Every year a policy renews, we pay you $50. It doesn't take long to earn residuals!

The AHLA is only association to offer this type of affiliate program! With your help we can promote the hunting lease industry

---
FREQUENTLY ASKED QUESTIONS ABOUT OUR PROGRAM
How do I log into my Affiliate Account?
Select the "Log In" link at the top of any AHLA page, enter your username and password, press the "Log In" button, and then navigate to the Affiliate Info page.
How much money do I need to earn before I get paid?
$150 (3 referrals) in referral fees must be earned before a payment is issued.
How often are payments calculated?
Payments are calculated on the 1st of the month. If $150 (3 referrals) or more in referral fees have been earned, then a payment is issued. If less than $105 is earned, that amount will be carried forward to subsequent months (e.g. January earnings total $100 and February earnings total $50, a payment will be issued for $150 on March 1st).
How do I receive payments?
Payments will be sent via mail to the address you provided during your account registration.
How does your system track the referral fees?
In the affiliate links, there is a special code that is unique for each affiliate. When someone comes to our site using an affiliate link, we record the code in a cookie. Any purchases made in the next 180 days will be credited to you.
How can I tell how much referral fees I'm currently earning?
You can track all of your affiliate information in the affiliate section of your account control panel.
What is the referral fee structure?
You earn $50 in referral fees on each initial purchase and subsequent renewals of the AHLA risk management program regardless of the cost of the service. Most policies will cost the user $215 so this is nearly a 23% payout.
Is there a minimum number of policies I must sell?
Yes. To maintain your eligibility in the program you must refer a minimum of 3 policies purchases per calendar year.
---
HUNTING LEASE RESOURCE VIDEOS