HUNTING LEASE INSURANCE QUOTE
Call Toll Free 866-782-6330
Hunting Lease Insurance
Don't pay extra $$$ for landowner certificate fees!
Our policy includes up to 7 landowners for NO ADDITIONAL COST!
Spend your money on tree stands and trail cameras, not extra fees on insurance!
Policy Details
Insurance certificate EMAILED to hunters and landowners within 24 hours! (M-F) We will also upload your certificate to your AHLA account for convenient access anytime.
New Policies starting EVERY month to better match your hunting lease start date!
Up to 7 Landowners at No Additional Cost
$2,000,000 Aggregate
$1,000,000 per occurrence
Member-to-Member Coverage
Guest Liability Coverage
Fire Damage Liability ($100,000)
Medical expenses ($5000) - accident coverage unrelated to Liability
Liability from tree stands and ATVs for hunting is covered
No deductible
Immediate email confirmation with purchase details
Premiums are 100% earned and there is no prorated refund of premium if the policy is canceled midterm or after initial purchase.
Thank you for trusting the American Hunting Lease Association to insure your hunting lease and its members. We are always here to assist you and make your hunting lease experience as safe and affordable as possible. Good Luck this fall and please hunt safe!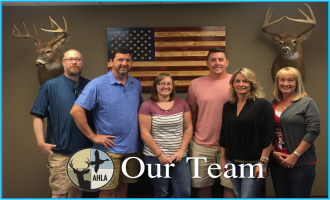 The AHLA exists to make your hunting lease as safe, enjoyable and affordable as possible! When you purchase hunting lease insurance through the AHLA, you receive a complete risk management package for your hunting lease! Your package includes a Basic AHLA membership, use of our customizable hunting lease agreement, devoted account space on our website to manage your hunting leases AND your hunting lease liability policy.
You get the entire risk management package for one low price without sacrificing coverage!