FREE QUOTE for Hunting Lease Insurance
Protect your hunt club and your landowner
Up to 7 landowners at no additional cost!
Hunting Lease Agreement
Fully Customizable. Instant Download. $25
(Or FREE With Purchase of Insurance Policy)
"I wouldn't use anyone but the AHLA to insure our hunting lease. They take care of the whole process professionally and timely. That allows me to do what I want to do... hunt! Thanks AHLA!!" - David Martin (Member Since 2012)
"I just wanted to let the guys at American Hunting Lease know how much I appreciate the nice Yeti cooler and great service! Thank you again." - Dan Cox (Member Since 2015)
"It is extremely important to protect your hunting club and landowners, the American Hunting Lease Association is the most economical and pain free way to do that!" - Paul Davis (Member since 2014)
"The process and coverage could not be better we appreciate your service and look forward to using you in the future!" - Carl Wickman (Member Since 2013)
"You guys are great! go ahead sign me up another year. Seriously speaking, Thank you for everything." - Charles Burleson (North Carolina)
"You guys have been 'Spot On' in regards to customer service & the very quick timing that y'all address customer issues in! Other companies could take lessons from y'all." - Troy Pizani (Barataria, LA)
"We appreciate all of our past liability companies (NRA, QDMA) but feel you all are the best! We have never had club concerns for insurance and trust that we never will. However, it gives peace of mind to know that we do have good coverage. Thank you" - Joe S. (Member since 2013)
"The Voice of the Hunting Lease Industry"
How The AHLA Works For You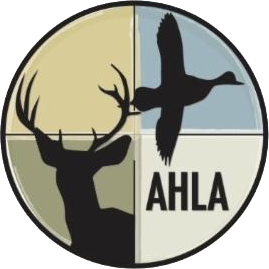 The Truth About Hunting Leases